Eating Right - There's no one 'Superfood' Part 2
3/21/2017 4:04:00 PM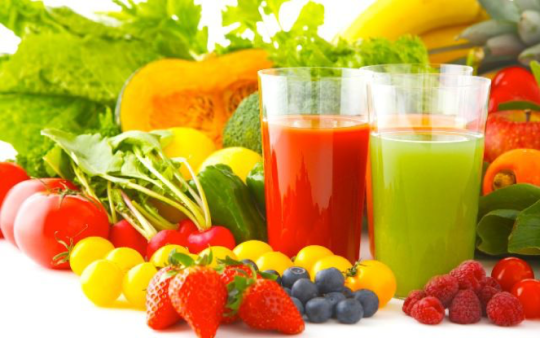 As a continuation of our last post, here is the second part of the interview with Honey Bloomberg a registered dietitian from EatRight Ontario, it's a free service for individuals who are seeking nutritional advice. In this part of the interview, we talk about ways to combat fatigue, prevent cancer recurrence, and superfoods.
After Breast Cancer: How can we use diet and/or physical activity to combat fatigue? What can we do to boost our energy level throughout the day?
Honey Bloomberg: If you are experiencing fatigue, make sure to speak to a healthcare provider to find out why so you can come up with the best strategies to improve your energy levels.
Some healthy eating tips to manage energy levels:
Eat small meals and snacks every 2-3 hours. This will prevent swings in energy levels and fatigue. Follow the general healthy eating guidelines in question #1.
Drink plenty of fluids – boost the nutrition of your drinks by adding protein powder, greek yogurt, nut butters, seeds and even green leafy vegetables to milkshakes and smoothies.
Check your iron to make sure that your fatigue is not caused by being low in iron.
Keep meal prep easy so that energy is spent on eating and not cooking. Frozen meals, canned foods and even the prepared foods in the grocery store can make things easier. There are many nutritious options available. Grocery delivery or meal delivery services are also good options.
ABC: What should breast cancer survivor be doing and eating to prevent cancer recurrence?
HB: See points in question 1:
Lots of plant-based foods: vegetables, fruit, beans, lentils, whole grains. At least 2/3 of your plate should be plant foods. Limit foods from animal sources.
Choose low fat dairy and some unsaturated fats, but overall follow a lower fat diet.
Limit processed foods that are high in sugar and fat. Avoid alcohol as well.
ABC: For breast cancer survivor, what should be the one superfood to include in their daily diet?
HB: There's no one "superfood". Follow the points in question 1 and question 5 and choose foods that you enjoy eating. The most important thing is to continue to find joy and pleasure in eating a variety of healthy foods that make you feel well. Work with a dietitian to come up with an eating plan that meets your health goals.
Honey Bloomberg, MHSC, RD, is a Registered Dietitian and the Marketing and Communications Manager for EatRight Ontario. Please visit www.eatrightontario.ca for more information.
Read More