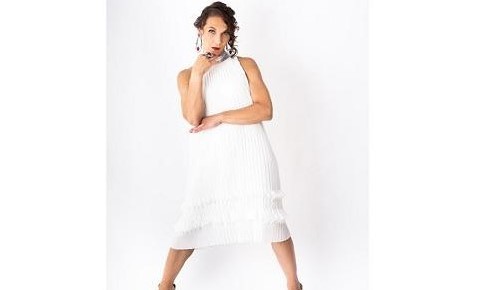 Meet Lee Ann...
"The hardest part of having breast cancer was the stigma associated with it and people's discomfort talking about my cancer journey, treating me gingerly or with pity."
Lee Ann just does not stop. She is a single mother, animal lover and rescuer, an avid obstacle course racer and a technical assistant.
When Lee Ann found a lump in her breast, she did not immediately think of a possible genetic link with her mother, a two-time breast cancer survivor. She just knew the lump was there even when there was no evidence on scans and medical professionals were unable to detect the tumour. Her self-awareness, together with her self-advocacy, made her push for an ultrasound which confirmed a mass. Confirmation led to the beginning of her treatments: 2 surgeries--a lumpectomy and another for surrounding tissue--chemotherapy followed by radiation. Soon after, she had to deal with cataracts her doctors believe came from her chemotherapy.

In spite of her breast cancer and cataract surgery, Lee Ann was determined to compete in Obstacle Course Races, a sport she started for fun not long before her diagnosis. To the surprise of many, she was back at the gym and training as quickly as possible after surgery. She knew that training would help her heal physically, mentally and emotionally. Less than 2 years after completing treatment, she took her first podium of the season which qualified her to compete in the North American Championships and will represent Canada in the World Championship in 2021.
"I saw my breast cancer as a blip in life. It is a reminder of how grateful I am for my life and to continue maximizing my every moment with my children, family and sports."