Toronto News feed shares the story of Susan Fulford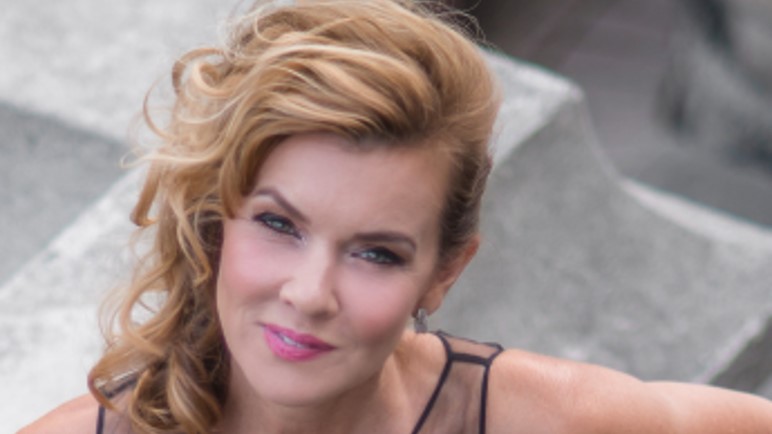 Breast cancer survivor Susan Fulford, of Etobicoke, took part in last year's SHE Thrives calendar shoot in support of after BREAST CANCER , a charity founded by fellow Etobicoke resident Alicia Vianga that provides breast cancer survivors in need with free prosthetic breasts and specialized bras. - Submitted photo
For Etobicoke's Susan Fulford, the opportunity to participate in after BREAST CANCER's (ABC) SHE Thrives calendar photoshoot last year was about paying it forward.
Diagnosed with breast cancer six years ago as a 46-year-old single mom, Fulford said it was a chance encounter with a kind stranger on the eve of her own double mastectomy in 2010 that inspired her to want to give back as an ambassador for ABC – a charity that provides breast cancer survivors in need with free prosthetic breasts and specialized bras.
"It was four days before my surgery and I was out at a store on Bloor Street looking at scarves and blouses with high necks – things I could wear after the mastectomy. A lovely woman working at the store came forward and asked if she could help," Fulford said, noting that she felt compelled to tell the clerk her story.
"When I went back into the change room, she followed me in, shut the door, pulled off her wig, and just looked at me and said 'You're not alone.' After that, the two of us had a big cry in the change room and hugged each other.
"I get choked up just thinking about it now," she added. "In that moment, this wonderfully giving woman was very compassionate and shared her humanity with me so that I wouldn't feel alone."
Fast forward six years and Fulford said she hopes to share her own survival story as an ABC ambassador and SHE Thrives calendar girl will likewise help other breast cancer survivors combat their own feelings of isolation, while at the same time helping to raise awareness of and support for ABC's charitable works.
Now in its third year, ABC's SHE Thrives calendar photoshoot saw 12 "courageous" breast cancer graduates treated last week to a full day of pampering by a team of celebrity stylists, designers, hair and make-up artists – all in preparation for a glamorous photoshoot at scenic Sunnyside Park.
Images of each of this year's ambassadors – Sandra Carusi, Susan Lunn, Svetlana Dvoretskaia, Eva Karpati, Donna Toulmin, Posy Bowerman, Lucy Santoro, Glennie Hepkin, Olga Lambert, Connie Malonda, Amanda Gingrich and Laurel Shaw – are now being compiled into a 2017 fundraising calendar and coffee table book, which will be unveiled at ABC's upcoming Pink Diamond Gala in September 2016, said ABC founder Alicia Vianga.
"What we're trying to do with SHE Thrives is, we want people to know that there is life after BREAST CANCER – that it's okay to celebrate. All of these women's stories are inspirational and motivational, and they all come from different walks of life: they're stay-at-home moms, lawyers, media personalities," Vianga said.
"It just goes to show that breast cancer touches us all, and we hope everyone will get something out of reading their stories in the calendar."
For her part, Fulford is hoping that by sharing her story, she will help encourage more people and companies to support after BREAST CANCER in its quest to create "positive change" in women's lives after treatment for breast cancer.
"I support many organizations, but (ABC's) SHE Thrives campaign is the most fun by far. What they do is celebrate your inner beauty through creating exterior beauty – and that's so important for so many women with breast cancer," she said.
"What they say is, 'You know what, we want to celebrate you and who you are now in this life, in this journey. We want to make you beautiful because you are beautiful. It's your inner beauty that radiates out and all we want to do is highlight that.'"
Read More