after BREAST CANCER (ABC) was founded in 2013 by Alicia Vianga, a certified bra and breast prosthesis fitter and owner of Premier Jour Fine Lingerie & Swimwear, a Toronto-based intimate apparel boutique. When Alicia was asked to review the official Bra and Breast Prosthesis Guide for a major Toronto hospital, she identified a serious gap in the health care system. There was no program that provided breast prostheses or bras for cancer survivors in Toronto who had no insurance, or were financially challenged.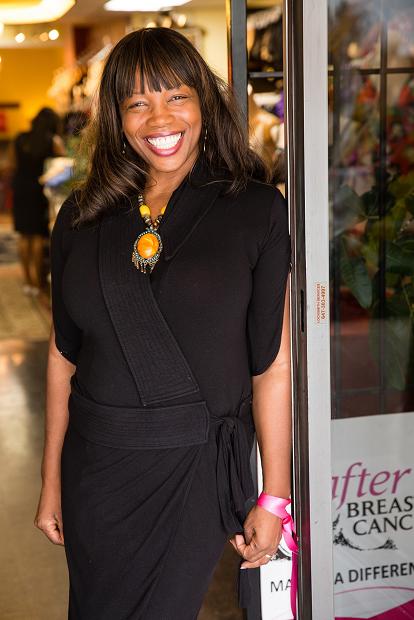 Alicia knew it was time to start making a difference, and from that, after BREAST CANCER was born. It's been well documented that women undergoing breast cancer treatment face many "out of pocket" expenses that quickly add up. ABC was set up to ensure that women have access to basic needs as well as bras and/or breast prostheses if they can't afford them.
"I do a lot of mastectomy fittings in my boutique and I do see women come in whom, even after eight years since having a mastectomy, still have socks in their bra because they can't afford to buy breast prosthesis. They don't know where to get the basic support or they're not wearing the proper garment after a mastectomy or lumpectomy surgery. It breaks my heart and that's the reason why I decided to do something about it."
- Alicia Vianga, after BREAST CANCER Founder & Executive Director
after BREAST CANCER was set up to ensure that women have access to basic needs and to provide mastectomy bras, mastectomy camisoles and breast prostheses to women who are financially unable to afford them. The majority of breast cancer organizations focus on Research, and the Cure for breast cancer. after BREAST CANCER focuses on women who have survived, women who don't have insurance, women who cannot have their basic needs met after a mastectomy or lumpectomy surgery. As the survival rates improve, additional resources that support a woman's Quality of Life ("QOL") after breast cancer are required to assist women with the various issues that arise during and after treatment.