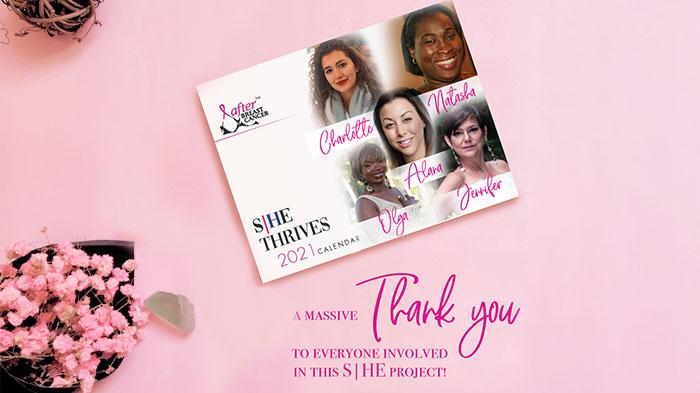 Thank you to our exceptional support team.
We celebrate those who thrive in this calendar and in ongoing after BREAST CANCER presentations throughout the year, spearheaded by founder Alicia Vianga.
We could not do this without the help of our amazing support team - Alana Doria, Natashia Charles, Olga Lambert, Charlotte Elek, and Jennifer Schultz.