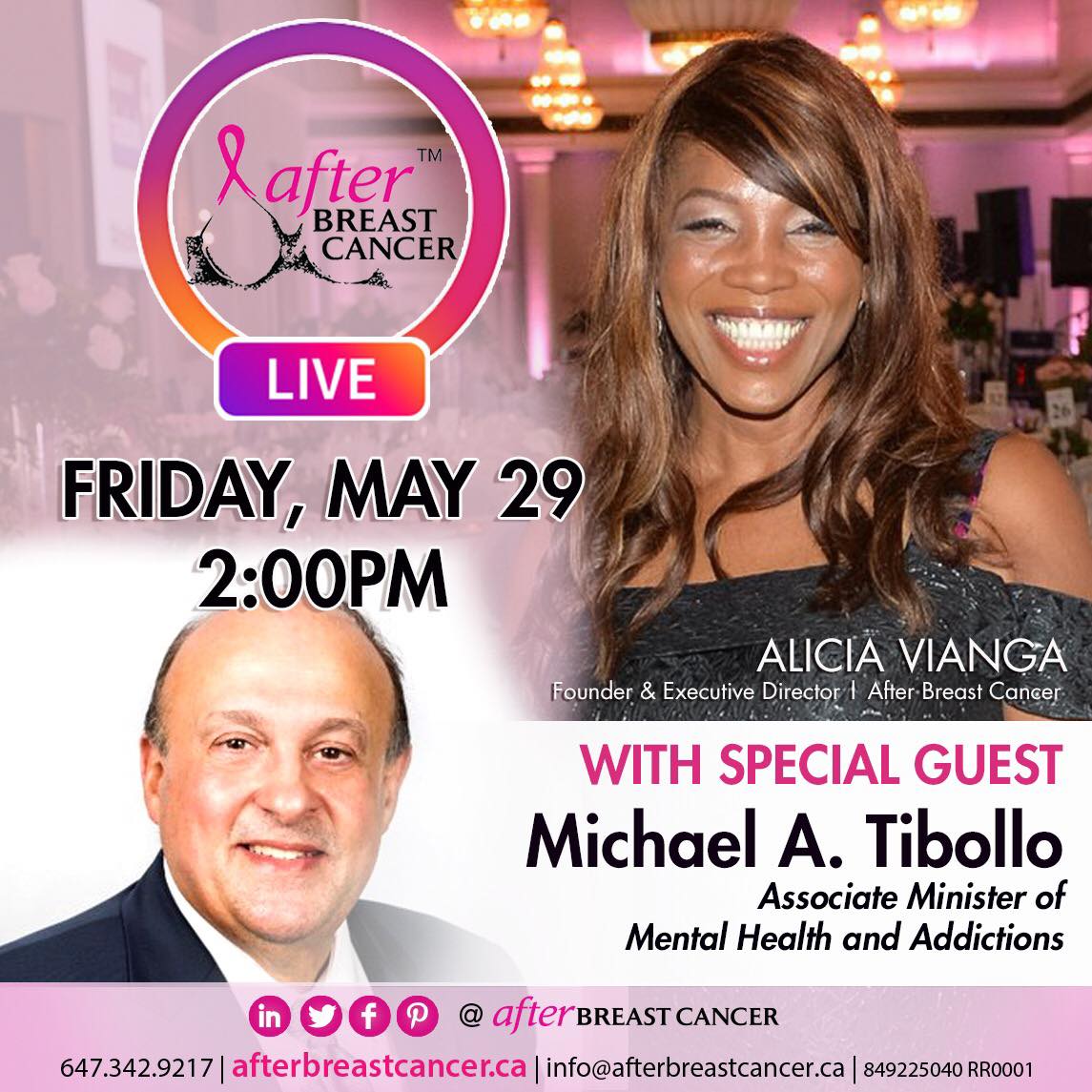 Addressing Health and Wellness Amidst the COVID-19 Pandemic
Please join us in our monthly live Instagram interviews with politicians, celebrities, and health and wellness gurus in support of the #StayHealthyFor campaign!
This unprecedented time has filled communities with fear and has opened eyes to what really matters. after BREAST CANCER will always continue to advocate for the health and wellness of cancer patients and the public in the next phase of the COVID-19 pandemic.
According to the Financial Accountability Office of Ontario, when COVID-19 initially hit, more than 52,000 Ontarians surgeries and procedures were backlogged to free up space for COVID-19 patients. Cancer patients have especially been impacted by this backlog, causing increased stress and anxiety as they stay safe and isolate at home. Being diagnosed with breast cancer alone is hard on anyone, but it makes matters worse during a global pandemic. Together patients, survivors, and the community at large can spread hope and illustrate that no one person is going through cancer or COVID-19 alone.
Tune in to after BREAST CANCER's Instagram account (@afterbreastcancer) for our first live interview with Micheal Tibollo (@michealtibollo), Associate Minister of Mental Health and Addictions, on Friday, May 29, 2020, at 2:00 pm!
Discussion points include:
Tips on staying mentally healthy

Government resources available for mental health (online, call centers...)

Ways to reduce anxiety and stress during isolation, or struggling with hunger, housing, fear, and other factors

Mental health tips for the cancer community

Mental health tips when adjusting to working from home