Jennifer's Journey - Chapter 4: My Mommy Got Breast Cancer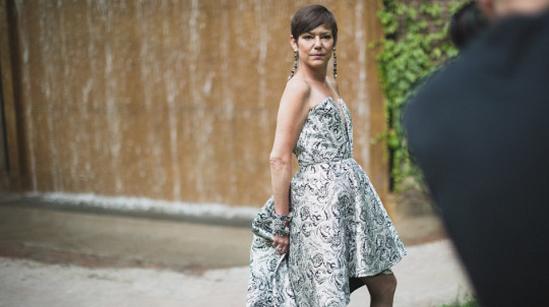 I was going to write a lighter, funnier post following my last one. But for some reason—writer's block, lack of humor these days, perhaps—I just could not come up with a funny post. Humor is so important when facing treatments and surgery but sometimes, but humor can take too much energy.
So, instead, I will write about telling my daughter I had cancer. She was 10 at the time. Her father already was aware of my diagnosis of stage three lobular breast cancer but, I decided not to tell her until I had her with me for the weekend. Two days—two days from diagnosis, two days to begin processing the news before telling her; two days to have one night of crying and trying to get a grip on this monster. The day I was diagnosed I attended a performance by my daughter and I can honest write that I do not have any recollection of that night. I have been told she was outstanding that night. But, I was reeling. And I was still reeling when I told her yet, I needed to speak my truth. Many people questioned the speed with which I chose to tell her. At that time, I did not know the course of my treatments and surgery. I already knew that surgery and chemo were on the table and that I would lose my hair. Beyond that, how long of chemo, what kind of surgery? I knew nothing.
My daughter, the child I felt kick, I felt on my breast, the child who maddened me and made me laugh. She was, as I call her, an octopus. She latched on and even if I did not have that instant "yes, I am mommy" moment, she was attached as was I. I had to tell her because it was written all over my face. Even a 10 year old would know that something was not right, that something was wrong, very, very wrong.
Jr (as I call my daughter) and I were sitting in the den watching TV. I told her I needed to have a serious conversation with her. She rolled her eyes as 10 years old kids are wont to do. I think she thought the topic would be sex or something of that ilk but that conversation had already occurred and there was no "new" information to tell her as it were. Sadly—or perhaps for the best—I just blurted it out: "I have breast cancer." Her reaction was what one would expect from a child not old enough to process this news easily (hell, I was still processing) but old enough to know what cancer means and what it could really mean.
Read Chapter 5 "You don't have ta-tas"
Read More