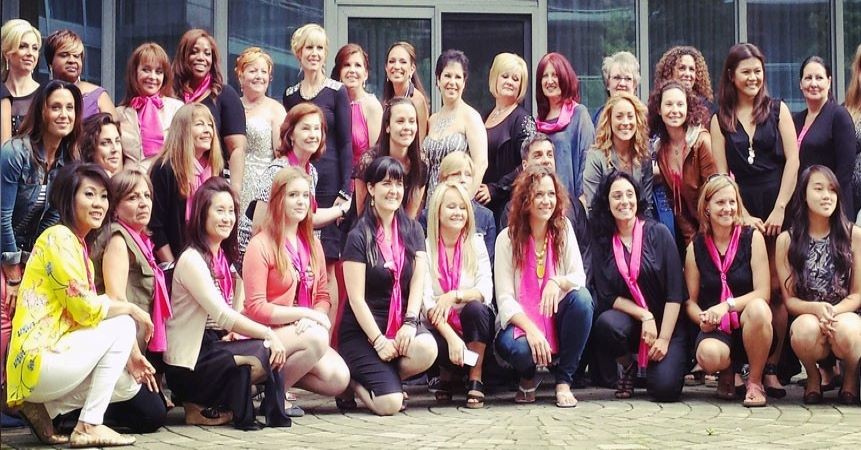 A Celebration of Life and Beauty
From "She" to "We," the SHE Project by after Breast Cancer is a collective effort to sponsor the cure and to support the beauty and strength of the female spirit. The SHE Project is a photography competition judged by Toronto's talented media personalities. Taking place on the afternoon of July 16th at the West-end of Toronto, this years' event will include 12 talented female photographers, 12 Ambassador Breast Cancer Survivors, as well as many of Toronto's top stylists, designers, and hair and makeup artists.
The SHE project has come to fruition through the tireless efforts of Alicia Vianga, Founder of After Breast Cancer (www.afterbreastcancer.ca), a Canadian-based charity providing resources that contribute to women's quality of life (QOL) initiatives for life after breast cancer, including the donation of bras, camisoles, and breast prosthesis at no cost to women who had to undergo a mastectomy or lumpectomy.
As Alicia states, "these ladies are powerful women, their stories will move you; cancer may take their breast, cancer may take their self-esteem, but cancer does not define who they are." Ultimately the aim of this event is to raise funds and awareness for breast cancer research, but even more so to spread hope and to promote the beauty that can be seen in the strength of these women: "there's nothing stopping these women from looking and feeling beautiful."
SHE Project has partnered with a host of clothing and jewelry designers like Naomi Shapiro of Rock n Karma, Kurve Jewellery, Blu Ivory, Premier Jour Lingerie and Belo Boutiques. SHE has also partnered with Delectable Sweets and Confections supplied by ChocolaChocola and Bonnie Gordon College of Confectionary Arts. Renowned hair and makeup team, Beauty Concept by Shirley Wu, with celebrity stylists, Dale Hodder of Shut up and Dress Me have donated their time and talents to help showcase the before and after shots of the 12 brave Ambassadors. This showcase consists of an intimate and raw portrait of each woman and her scars alongside her story outlining the struggles and challenges she has faced and her vulnerability. The photographers each have 60min to shoot and tell their photographic journey.
Eight judges have volunteered their time to select the best images from the showcase. Once shortlisted to 2 per individual, the judges will announce and select the best photographs to be unveiled at the After Breast Cancer Gala taking place on September 28, 2014. The final selection will be part of the 2015 Calendar.
The Judges include:
Cynthia Mulligan – Canadian television presenter on Citytv's CityNews
Patricia Jaggernauth – Weather Specialist & TV Reporter – CP24
Christine Bentley – Canadian journalist and former news anchor on CTV
Veronica Chail – Host of Bollywood Boulevard, OMNI TV
Angie Seth – On Air Reporter, Global News
Shellina Ebrahim – Editor-in-chief of Fas magazine
Meera Solanki Estrada- Founder/Editor-in-Chief, Fusia Magazine
Taylor Kaye – Radio & TV Personality, Kiss 92.5fm, Steven & Chris Show
Ultimately this event is about giving back: giving funding towards the cause, for sure, but just as importantly giving confidence back to these brave cancer survivors. The hope is that each of these Ambassadors can enjoy her personalized experience of being styled and photographed, without being judged, and will feel confident, triumphant, and beautiful.
Read More