ABC - Abs, Butt, Cardio Bootcamp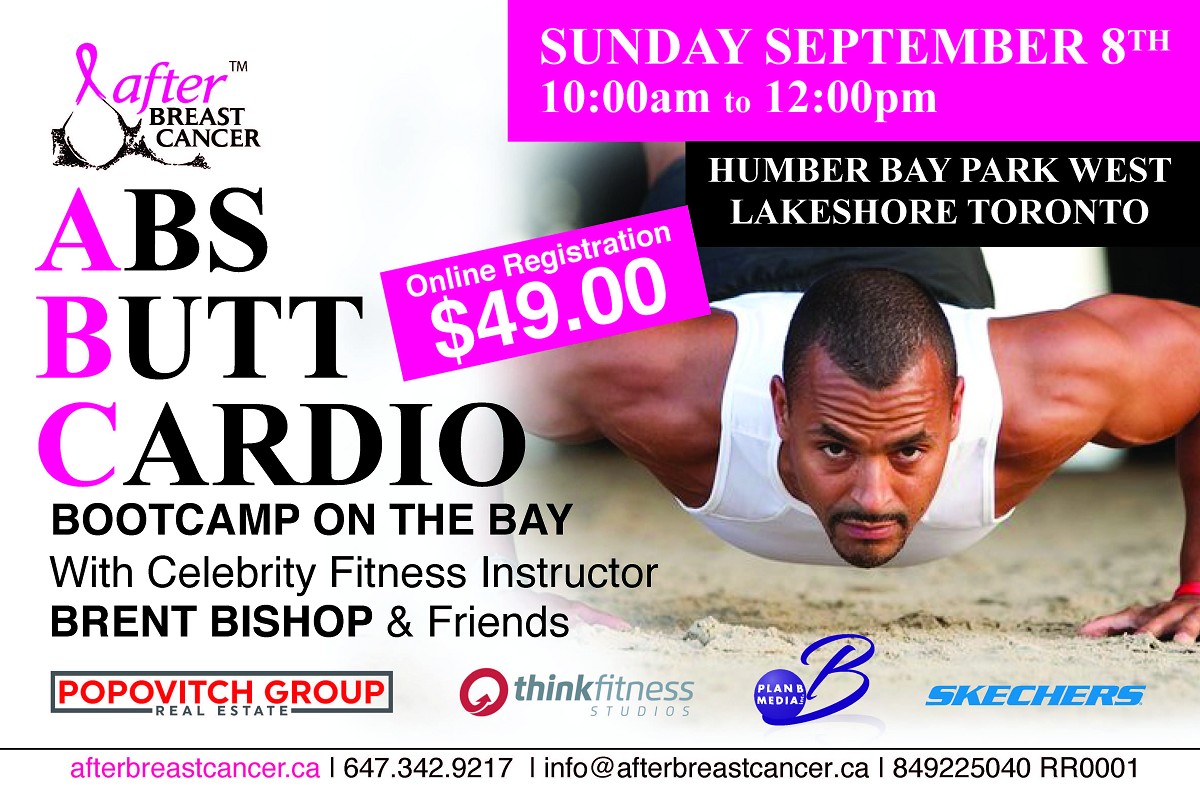 after BREAST CANCER has proudly teamed up with celebrity fitness instructor Brent Bishop for two hours of fitness bootcamp.
Taking place on Sunday, September 8th, after BREAST CANCER will be hosting ABC Abs, Butt, Cardio Bootcamp. This event will attract fitness lovers, celebrating health, wellness, and fitness, with the backdrop of the serene setting of beautiful Humber Bay Shores.
Fitness and a positive state of mind are key to fighting breast cancer, and vital to the recovery process. What better way to support those recovering from breast cancer than to come together at an event that celebrates wellness.
Participants will engage in a wide-array of fitness activities lead by celebrity fitness instructors Brent Bishop. The event will be both motivating and inspiring – in keeping with after BREAST CANCER's theme of bringing 'cancer' and 'celebration' together in the same sentence. We are celebrating 'life' as those who are on the other end of their breast cancer battle chart a new path following the challenges they faced through this difficult, life-changing journey.
Group of 5 or more people $39.00 per person
You will receive a gift bag and light refreshments
Be sure to bring Sneakers, Towels and Mat - A MUST!
With your support, after BREAST CANCER will continue to helps women with breast cancer thrive!.
For information on Sponsorship, Gift Bags Items, Volunteering please contact After Breast Cancer at 647-342-9217
---
Event Date:
9/8/2019 9:30:00 AM
Location: Humber Bay Lakeshore