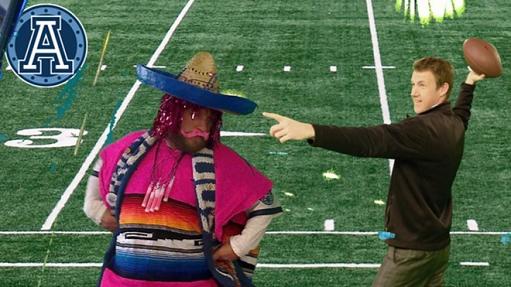 A few months ago, ABC was at the Toronto Argos annual PINK Game collecting bras! Lots of people showed their support to the ABC program by donating gently used and new bras.
The Toronto Argos hold an annual PINK Game in October in support of breast cancer where the players wear pink to show their support and raise awareness and funds for the fight to end women's cancers.
The event was a great success! To our committee members and volunteers, thank you so much for your contribution of time and vigor toward making our event a smashing success. It's only with committed volunteers like you that we can organize and run such events. Once again, thank you to all of you for your kind support. We look forward to seeing you at our next event in 2013! A big thank you to everyone who donated a bra, you are all helping make a difference!
Read about the Toronto Argos PINK Game on Global News!
Read More