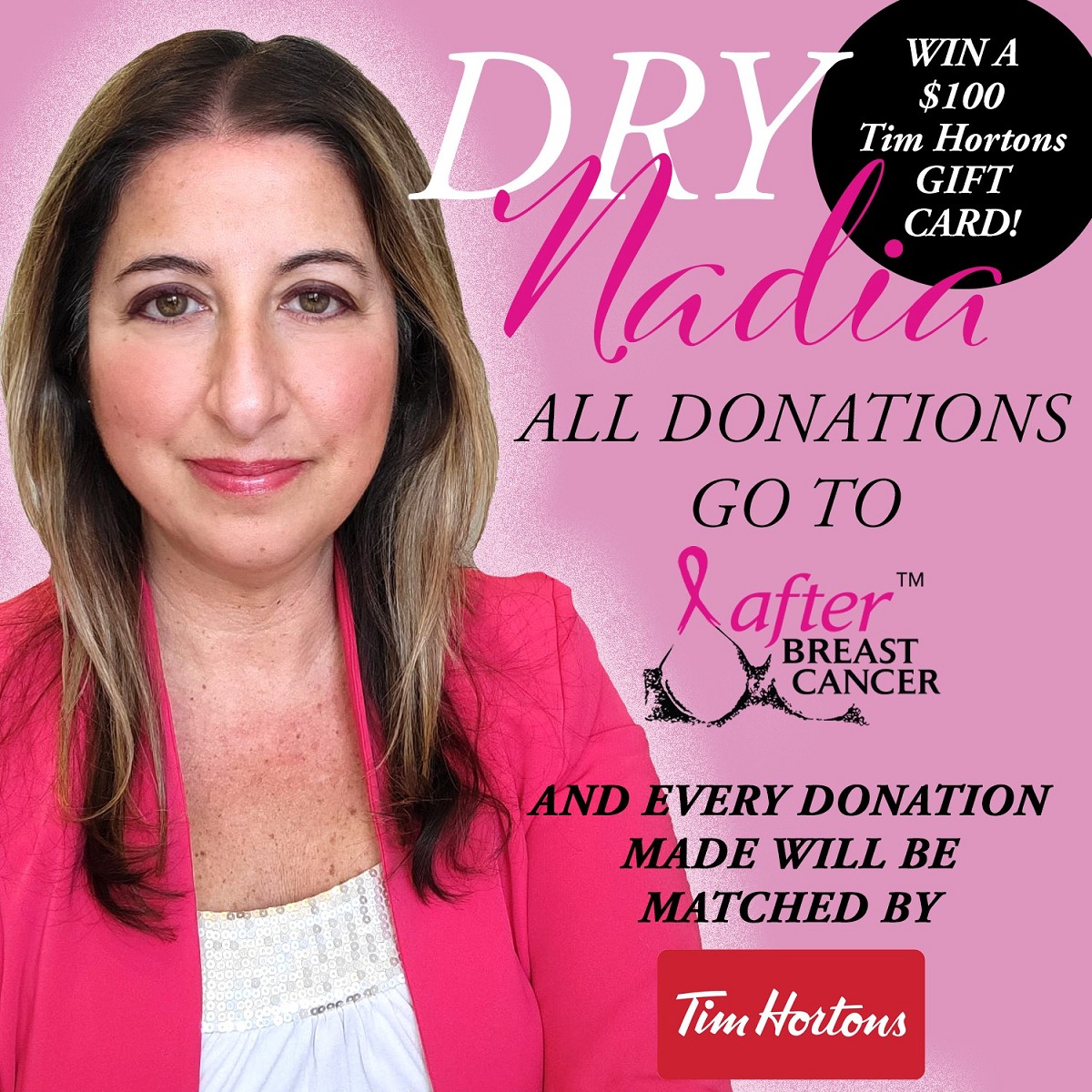 It's time to go DRY – please join me in making a difference?
Starting February 1 and for the next 28 days, I will not be consuming any wine or any alcohol at all. I'm going completely DRY! This is my third year participating and this year, I'm very exciting to raise a glass, pun intended, to welcome Tim Horton's as my official sponsor. This is so exciting because Tim Horton's will be matching donations received so together, we can double the impact.
And there's more, everyone who donates will have the chance to WIN a $100 Gift Card to Tim Horton's. This is a WIN WIN for ALL of us.
Giving up alcohol for the month is a small sacrifice for my own health and to help others, that is why I'm going #DRYNADIA and raising money to benefit after BREAST CANCER – any donation will help make an impact. Any amount is more than no amount and 100% of the money raised goes to after BREAST CANCER. Plus, with your donation, you will automatically receive a tax receipt sent to your email.
I'm up to the challenge and hope you can support my efforts. To make a donation to #DRYNADIA – Click the link below, add #DRYNADIA in the donation comment box.
This is going to be hard, but cancer is harder. If you are able to make a donation, thank you. If you are able to spread the word, please share, thank you.
Please click HERE to Donate.