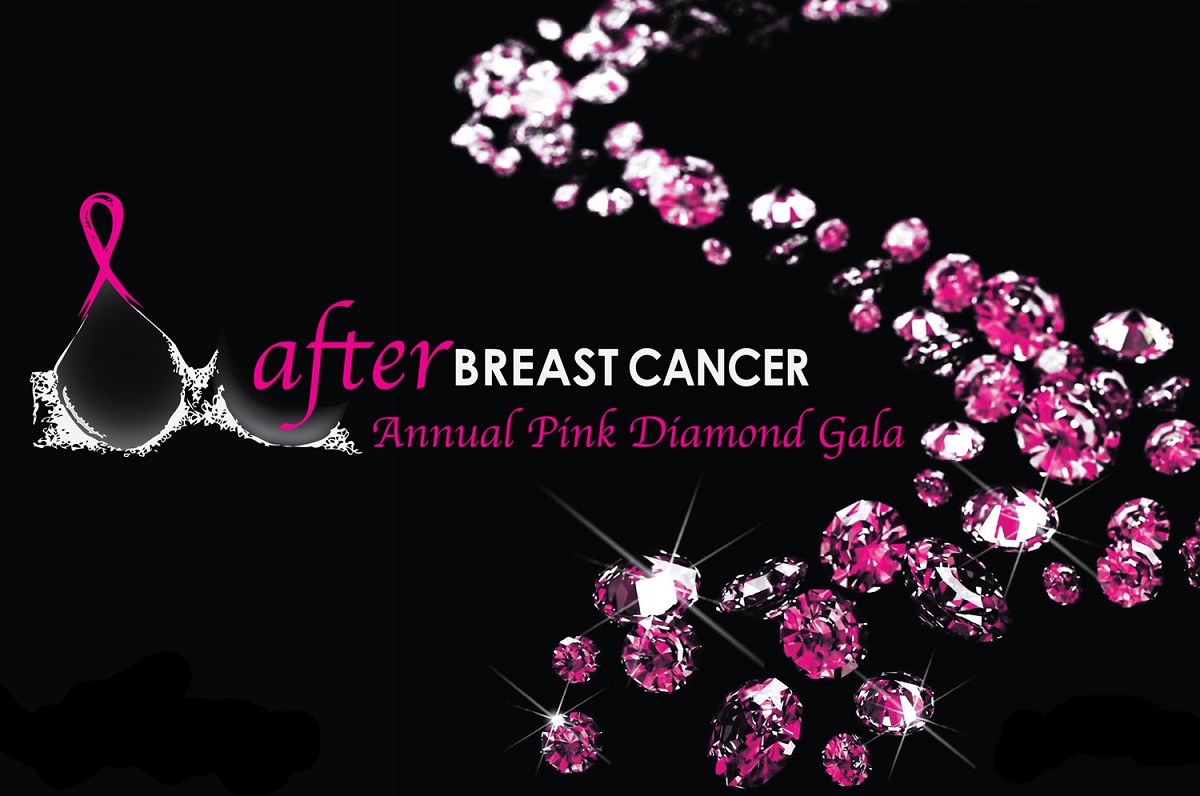 September 27, 2015 from

12:00pm - 5:30pm

after BREAST CANCER ("ABC") is proud to announce our Annual Pink Diamond Fundraising Luncheon Gala. This is our premier fundraising event. The money raised allows us to provide financially challenged breast cancer survivors with Bras, Breast Prostheses and Education to move forward with dignity and improved quality of life.

The majority of breast cancer organizations focus on Research, and the Cure for breast cancer. after BREAST CANCER focuses on the women who have survived, women who don't have insurance, women who cannot have their basic needs met after a mastectomy or lumpectomy surgery. As survival rates improve, additional resources that support a woman's Quality of Life ("QOL") after breast cancer are required to assist women with the various issues that arise during and after treatment.

Join us on September 27, 2015 for our annual Pink Diamond Fundraising Gala – The city's most stylish event in support of after BREAST CANCER, held at the Riviera Parque.
Tickets
Individual tickets are available for:
$75.00
$125.00 – VIP seating with additional raffle tickets & unlimited beverage service
Tables of 10 are available for:
Gold: $700.00
Pink Diamond: $1200.00 – VIP seating & vip gift bag
Enjoy and partake in a Cocktail Reception, 3 Course Meal, Wine with Lunch, Silent Auction, Grand Prize Draw and much more…
Sponsorship opportunities available: