Pink Diamond Gala 2015 - Behind the Scenes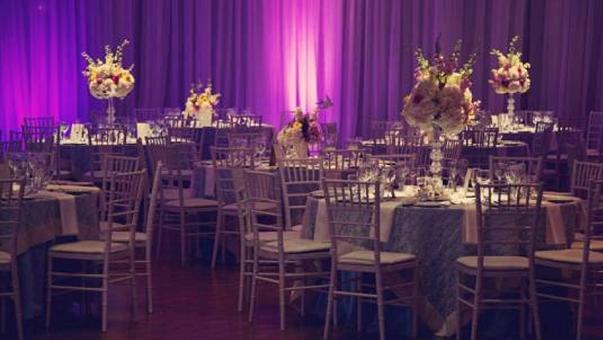 We are beyond excited – just over four weeks until our annual Pink Diamond Gala on September 27, 2015! It is hard to imagine that one year has already flown by so fast. That's right – one year. That's how long it takes to plan the city's most stylish event in support of after BREAST CANCER. This is our third annual event and we are more excited than ever to make this the biggest and best event yet! On this day, we will come together to support survivors with limited financial means after breast cancer. This incredible event allows us to provide these women the proper bras and prostheses that they need.
Our Pink Diamond Gala event sells out every year and has grown so much, that this year we have moved the event to the Riviera Parque Dining, Banquet & Convention Centre. What a stunning venue! We cannot wait to see all of the guests arrive, dressed to the nines and of course wearing their favorite pink item. Upon arriving, guests will enjoy and partake in a cocktail reception where they will have a chance to explore the Silent Auction and see what item catches their eye. Remember – this event is a fundraiser with proceeds going to breast cancer survivors. Following the cocktail reception, guests will enjoy a three course meal with wine, have a chance to win something spectacular in the Grand Prize Draw and enjoy a fantastic afternoon with great speakers and performances! Without giving away all the details and surprises of what's planned this year (hint: Christine Bentley), in past years guests have enjoyed a performance by 2004 Olympic rhythmic gymnast Mary Sanders, guest speakers John Tory and Beverly Thompson, a thrilling live auction and an ultra-glamorous fashion show. This year will be one to remember!
The success of our event would not be possible without the support of our 2015 Pink Diamond Gala Sponsors. A big Thank You! This year's sponsors are:
Pink Diamond -Presenting Sponsor: Liuna local 183
Crystal Sponsor: Royal Bank of Canada
Silver Sponsor: Runnymede Healthcare Centre, Bondfield Construction Inc
Gold Sponsor: Masters Insurance, Bank of Montreal, Nottawasaga Resort, Drywall Acoustic Lighting & Insulations, Liuna Local 506, The Cristina Ciccolini Fund, Porter Airlines
Bronze Sponsor: Pizza Nova
Media Sponsor: CHIN Radio, AM 640
Gift Bag Sponsor: Vasanti Cosmetics La Couleur Couture (LACC), Florence Scovel Jewelry, Sannse Clothing
Decor: Dream Party Decor, Ital Florist Limited
Read More