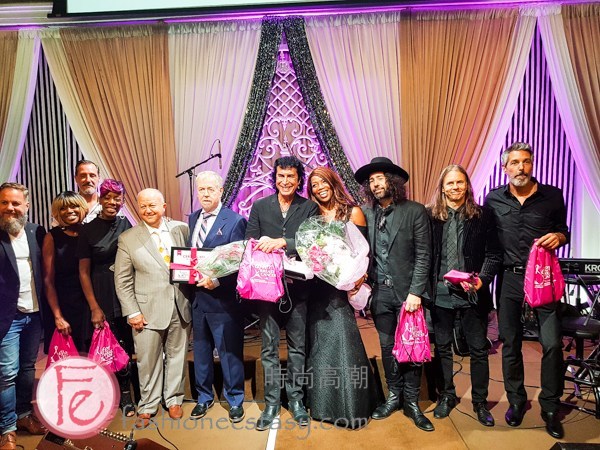 after BREAST CANCER's mission is to empower women throughout Canada who are affected by breast cancer /
after BREAST CANCER
Aftercare education, recourses, financial aid, and community engagement are all provided. Women who have survived breast cancer still have a long journey of healing, and after BREAST CANCER is there to help. After treatment, breast cancer survivors, or referred to as 'graduates' are faced with physical, emotional, and financial challenges; After Breast Cancer helps to support these women. Alicia Vianga is the founder and executive director; she was on-site to greet every single person at the Gala.
This year's Gala fundraiser was again an exquisite event. Held at the Liberty Grand, Toronto, it was an afternoon filled with support, emotion, and gratefulness. It was a time to be thankful and to celebrate with friends and family and meet like-minded people who support fundraising and understand breast cancer. Chair and M.C. Sam Ciccolini expressed his appreciation for the support.
Beautifully dressed guests were greeted and invited to have a photo taken on the red carpet
The professional photos were printed on the spot and could be purchased for $20 for the cause. The south room was filled with Silent Auction items featuring a vast selection of items, something for everyone! Guests were served wine and hors d'oeuvre. Ten-year-old Roberta Battaglia honored the guests by singing several upbeat songs with her beautiful voice. Roberta is truly an up-and-coming music sensation!
Some guests took advantage of the sunny and warm September day by sitting outside on the terrace while admiring the beautiful plants and flowers.
Stars and Athletes Come together to Support ABC
Leading the Live Auction were Martin Ross and Special guest Hollywood Walk of Fame American actress and Young and Restless Star Kate Linder; Sylvie Lapointe, ABC Board Senior Vice Chair happily introduced them. The surprise guest was Toronto Maple Leafs' hockey legend Wendel Clark whose hockey photos were raffled off and then personally autographed.
Canadian singer
Andy Kim Performs at ABC Pink Diamond Gala 2019

Before dessert, Canadian singer Andy Kim and his band treated to guests to extraordinary musical performances. Bill Carroll, CFRB Talk Radio Host introduced Andy Kim and his band. Andy Kim is known for his hits such as Sugar Sugar and Rock Me Gently and being the musician for The Archies cartoons was a big hit. The dance floor filled with people moving to the music and getting photos. Andy Kim and his band's music was a perfect fit for the event.

The tables were elegantly set with beautiful bouquets of pink roses. Guests received a gift bag at their seats. Raffle tickets could be purchased, and winners were announced near the end of the event. Luncheon was delicious and included a healthy salad to start, chicken or vegetarian main course, cheesecake with fruit for dessert. The wine was generously served throughout the meal; espresso and cappuccino finished the meal. All dishes were beautifully presented, nutritious, and delicious.



Read More