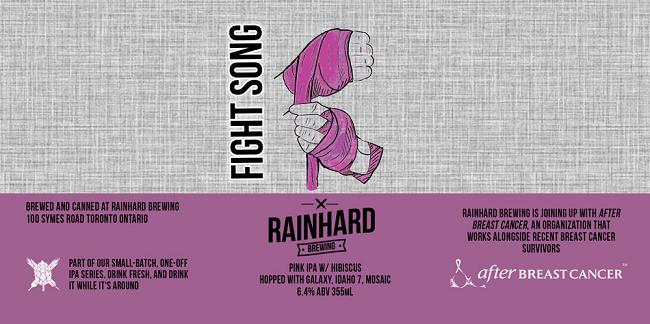 ORDER HERE
October is Breast Cancer Awareness Month and Rainhard Brewing Company is teaming up with After BREAST CANCER for their latest beer release.
ABC is a Toronto-based organization that supports women who are "graduates" of breast cancer. Cancer treatment is only the first step to recovery, and ABC is committed to providing ?proper mastectomy bras and breast prosthesis after mastectomy or lumpectomy surgery at no cost.

"As a certified mastectomy fitter, I see women come into my boutique who, even eight
years after having a mastectomy, still have socks in their bra because they can't afford to
buy a breast prosthesis, don't know where to get it or they're not wearing the proper
support. It breaks my heart knowing that they work hard to survive and now they cannot
afford the basic needs, that's the reason why I decided to do something about it.

- Alicia Vianga, after BREAST CANCER Founder & Executive Director

Fight Song is an India Pale Ale made with Galaxy, Mosaic and Idaho 7 hops as well as a generous dose of hibiscus flowers to give the beer a distinctive pink hue. Rainhard will donate $10 per 30L keg, $1 per 355mL can, and $1 from every pint sold in their taproom to this amazing organization.
This beer is a salute to all of the wonderful woman warriors who brave the battle of their lives with dauntless courage and strength.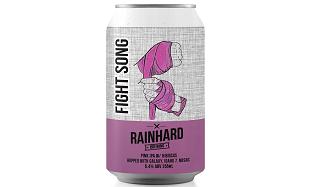 ORDER HERE
Ambassadors from ABC will be present on release day and food will be available from Tokyo Hot Fried Chicken who will also be donating 50 cents per food item sold on the day.
Fight Song will be available for sale on Friday October 9th, with an official launch on Saturday October 10th