GET YOUR YOGA ON - October 24, 2020
ABOUT

---
On Satruday, October 24th, please join our yogis as they flow through the day and guide you online to support your practice.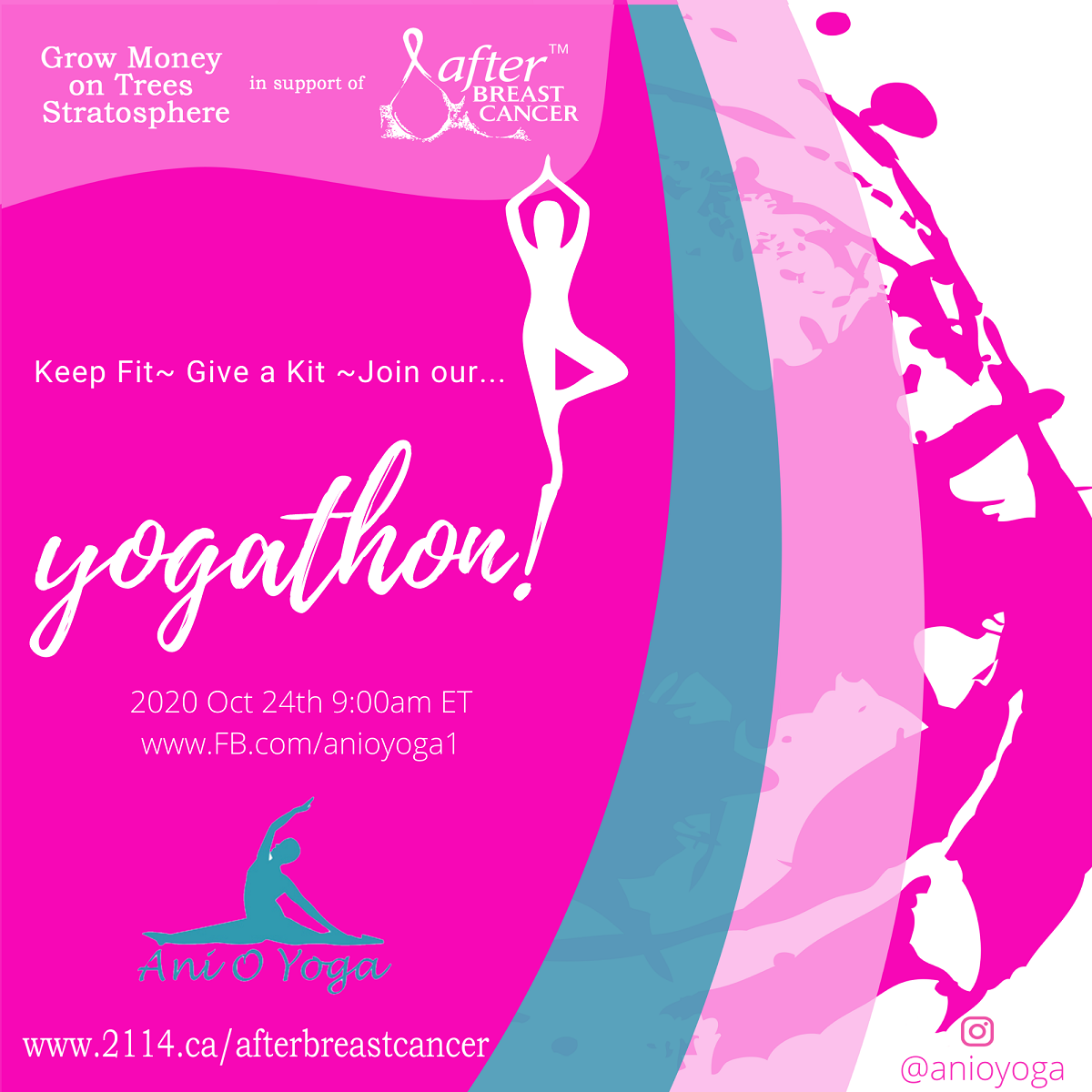 PARTICIPATE

---
Our yogis are creating a tag team to bring you back to back to back yoga sessions throughout the day, starting at 9:00 am.
Participation in the event is FREE, but we invite you to sponsor your favourite yogi as they raise funds for after BREAST CANCER .
To register, please click HERE.
9:00 am - Trish Curling of Ani O Yoga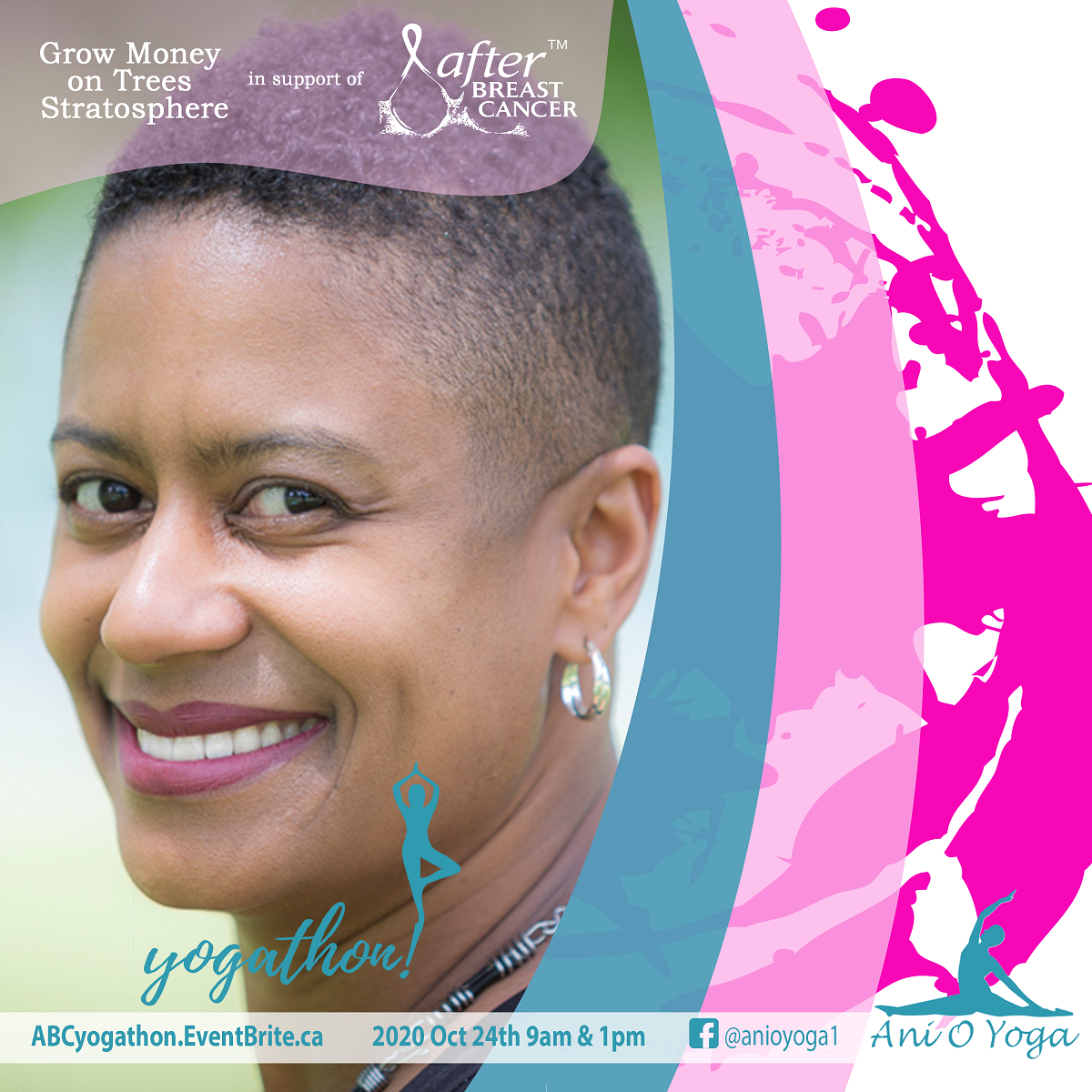 10:00 am - Rocio Castillo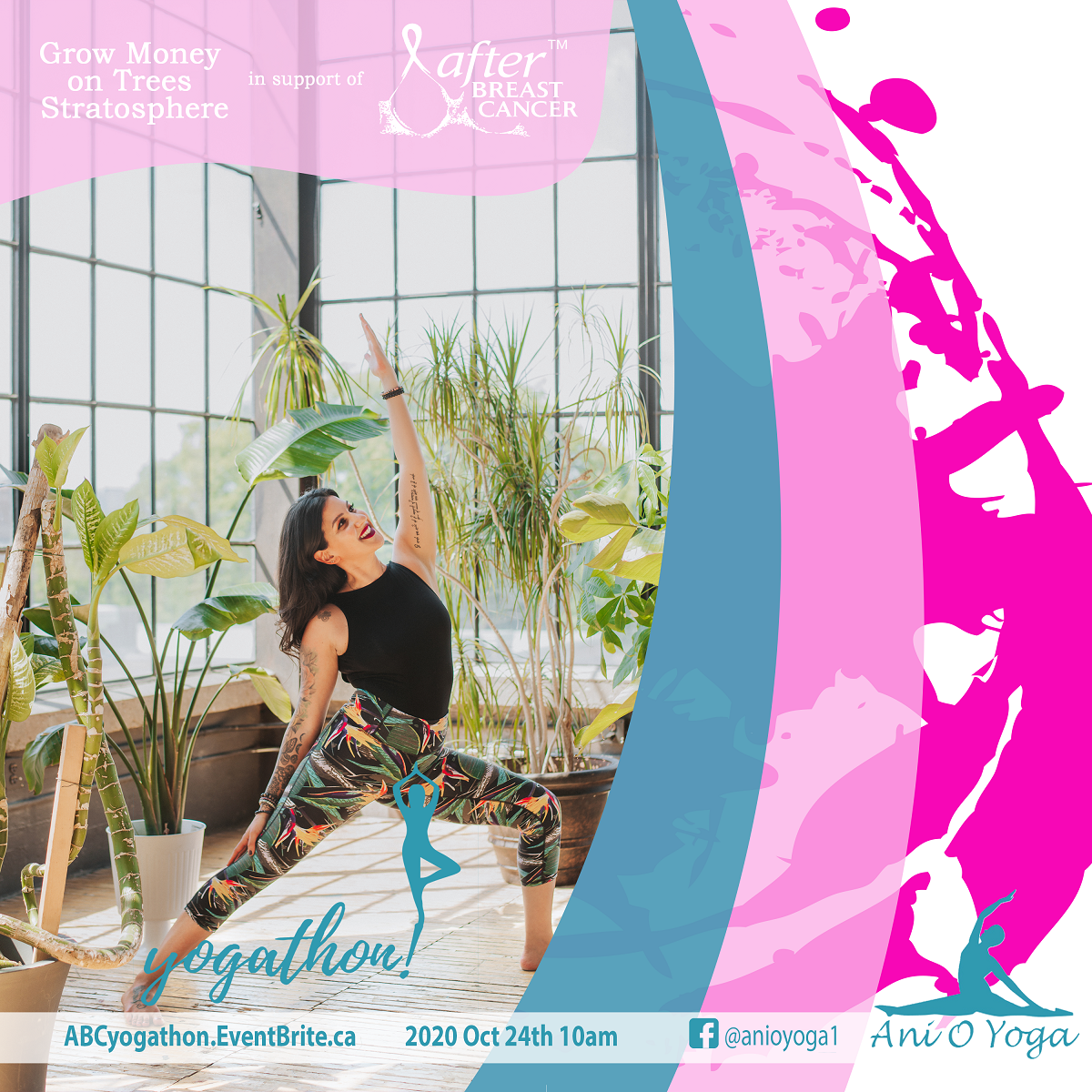 11:00 am - Kirsten Beverley - Waters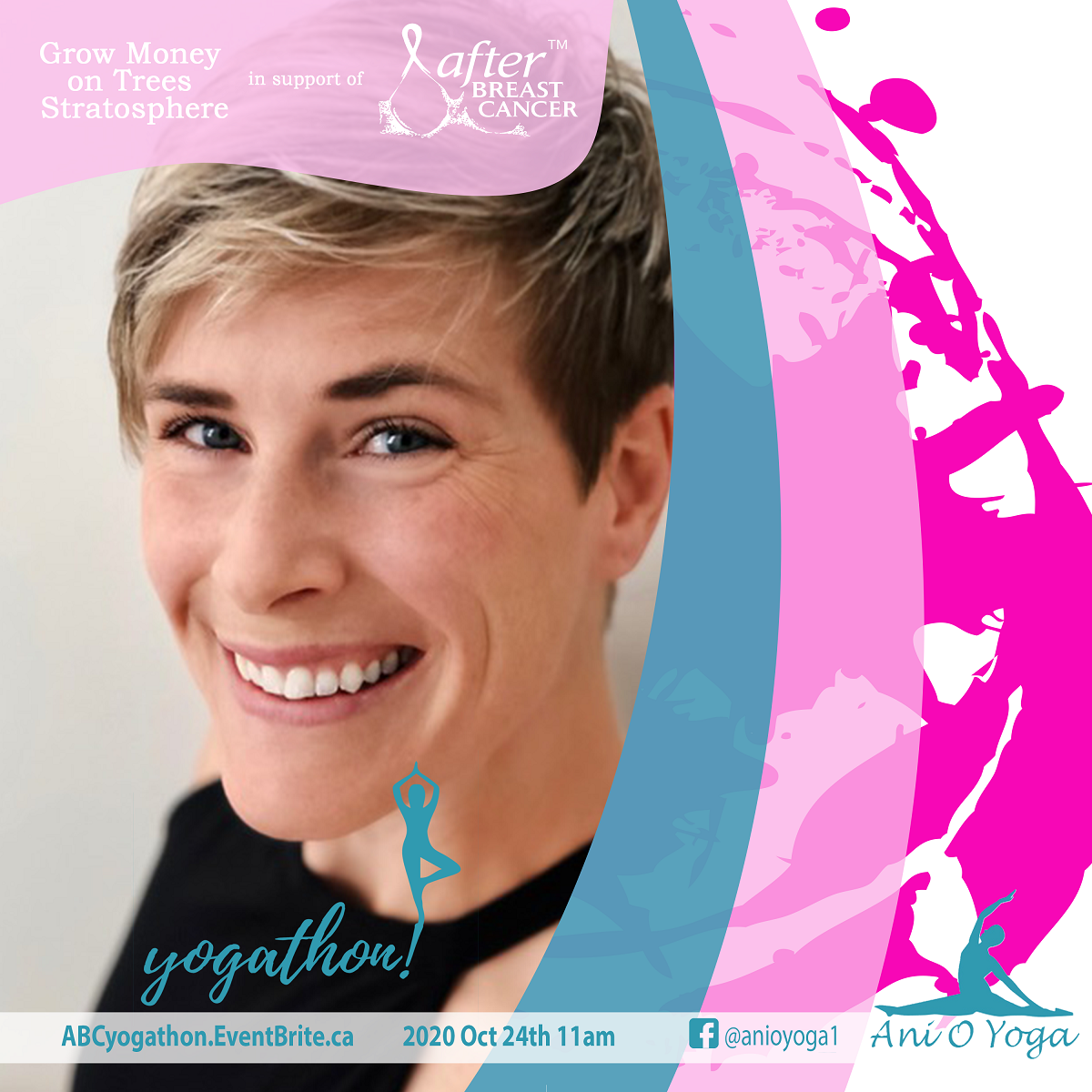 12:00 pm- Shaunneka Hewitt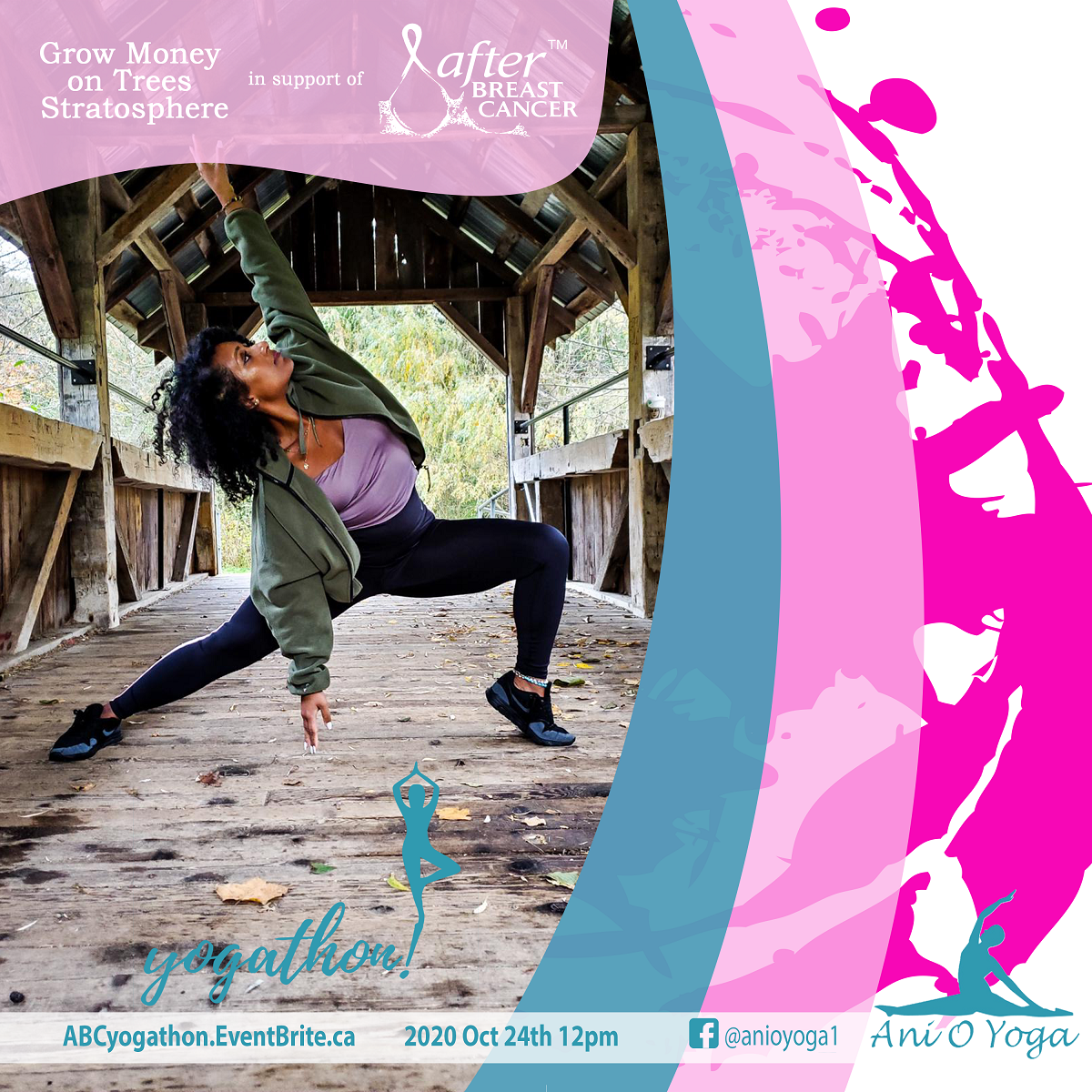 1:00 pm - Trish Curling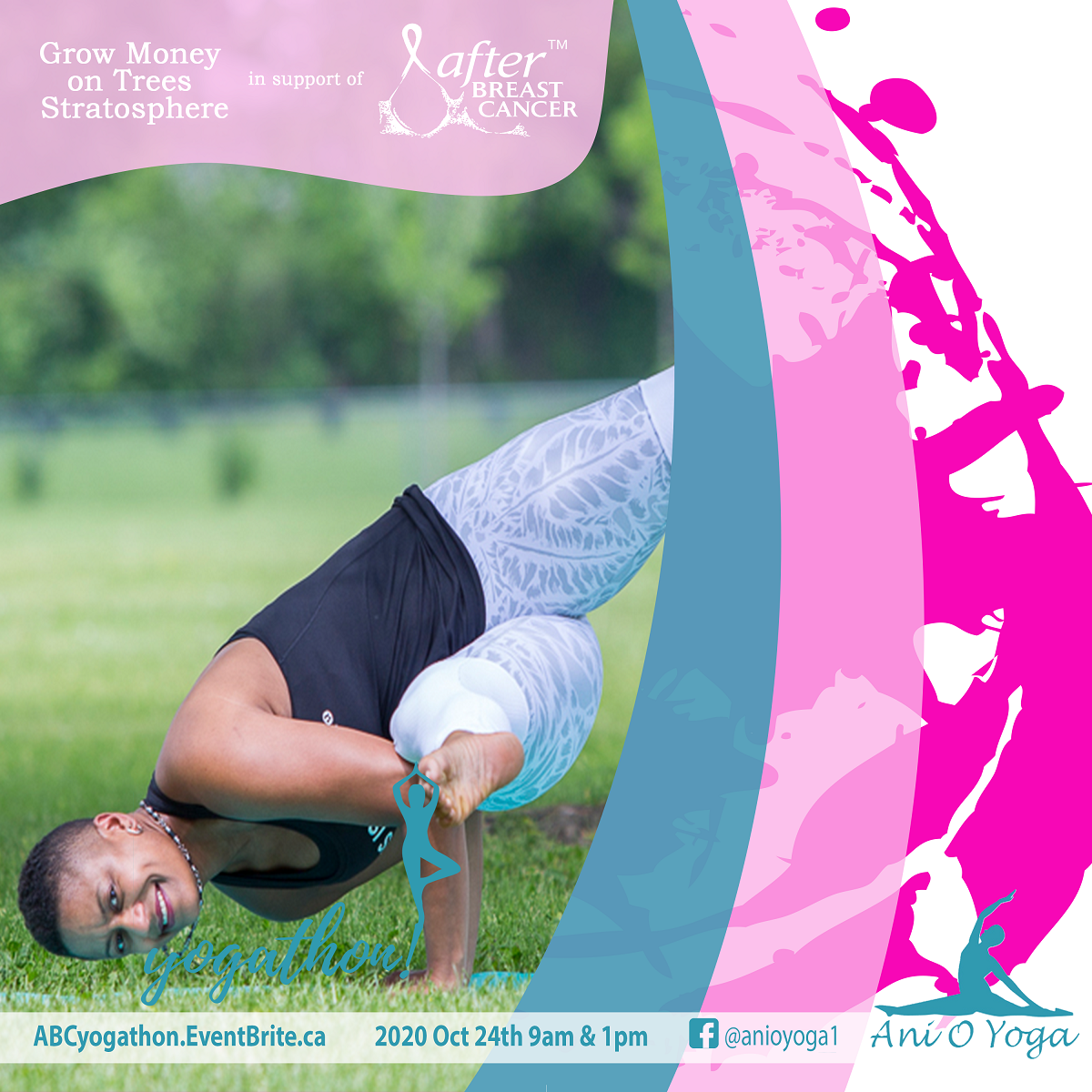 SUPPORT AFTER BREAST CANCER
---
Your generous donation today will support our initiative aimed to bring back women's self-esteem after breast cancer. With your help, we are raising funds to purchase 365 ABC Care KIT!s by the end of 2020, and we encourage you to donate so more women with limited financial resources and no insurance will have access to basic necessities, such as mastectomy bras and camisoles, after the surgery. Help women gain a renewed sense of femininity and worth. Together we can make a difference, so everyone affected by breast cancer can THRIVE! Click here to donate.
ABC Care KIT!s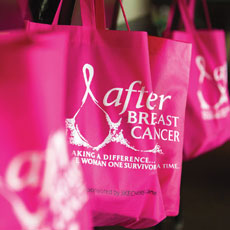 ---
Thank you for your generous support, together we will continue to #ShineALightOnBreastCancer.