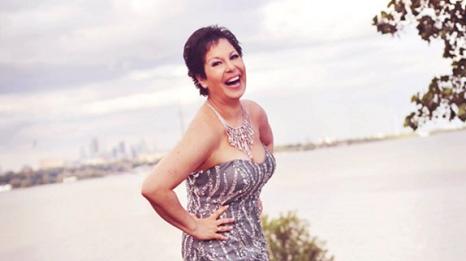 "You have two choices: live your life or worry about it. I choose not to worry and live each day the best I can."
She can laugh about it now, but the irony of being sent to Princess Margaret Cancer Centre when she was diagnosed with breast cancer in 2013 was not lost on Randy Mellon.
A veteran cancer fundraiser through her company, ThinkPinkDirect.com and her involvement with the Weekend to End Breast Cancer along with various marathons, Randy has raised $250,000 over the years, much of it for the PMCC Foundation.
"I sent an email to the Foundation, and I remember saying that my journey was taking a turn in the wrong direction, and I that I would need all that fundraising I had done!" I was in shock with my diagnosis, but my way of dealing with it was to make it public, I wanted my family, especially my girls to know they could ask me anything. I had a huge support network that I pulled strength from, and I wanted to empower woman to take charge of their bodies and get their mammograms. Early detection saves lives, I know, because it saved my life.
But treatment at PMCC wasn't the only coincidence. She was also given the second generation of a then-clinical trial drug – paid for by fundraising – used to treat her father's cancer years earlier. Overall, she says, the experience has made her more grateful and determined than ever to raise the bar on fundraising.
"Through fundraising, I see the hospital from a different vantage point. I saw the results of the money we raised and the beneficiaries of it. Not one dollar raised it wasted."