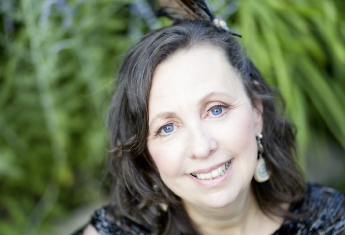 "I want to find new ways to help other people."
Throughout her life, Shirley Deacon Scott has helped others. She's helped young daughters. She's helped other women suffering from breast cancer. And she's helped countless young children as an early childhood educator.
But when she was diagnosed with breast cancer in January, 2013, she realised she had to do what few women do. She had to help herself.
"I was devastated by the news. I was 55, divorced and had a
15- and 18-year-old. I didn't know how to tell my children. Having to be strong for them kept me going."
Now living in Kingston, ON and once again working with young children after two surgeries, chemotherapy and 30 radiation treatments, Shirley credits her belief in God and her determination to contribute to the world as her saving graces.
"My diagnosis made me realize that I have to think about myself and what I want in life. I want to be able to help people. I hope I can inspire other women to be strong and fight breast cancer, too."